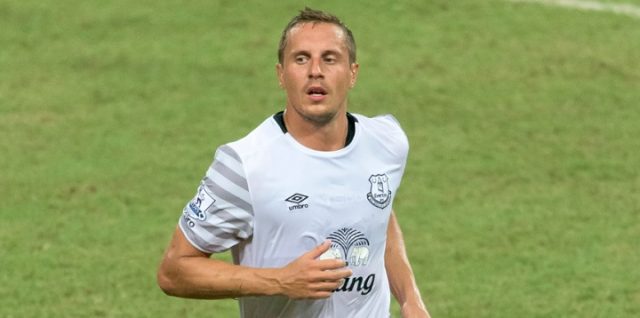 Everton veteran Phil Jagielka has said that his side will need to invest in new players during the summer if they want to compete with Premier Leagues big boys next year.
The Toffees surpassed expectations this season in manager Ronald Koeman's first full season in charge, finishing in seventh position and winning a place in the Europa League next season.
The 34-year-old said, "Seventh is good, but we always want to aim higher. I think it's a great place to build from. If we'd played to our potential we could have been in the hunt for the other places but seventh is a decent climb from the places we've been in the previous seasons.
"It is progress but there's still a bit of a rebuild to go. We're going to need a little bit of a bigger squad next season with European football so we're far from the finished article but it's nice to get back up in the top half of the table."
With the futures of Ross Barkley and Romelu Lukaku uncertain, a big task for the Merseyside club during this summer may be to find suitable replacements for the duo.
The club will be aiming to finish in the Champions League next season and to get there; they will have to make world-class signings.