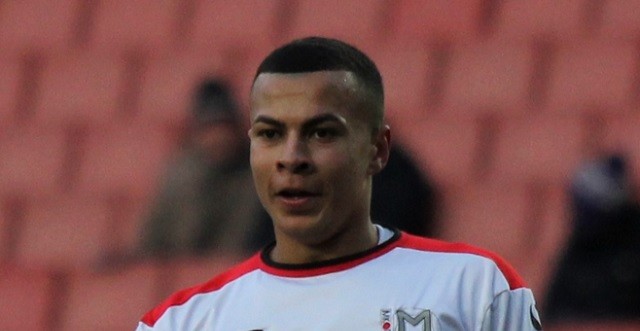 Dele Alli believes that Tottenham do not need to spend a massive amount of cash on new players this summer and has called for his club mates to stick together.
The 21-year-old Alli said as reported by Sky Sports, "With the players we've got here, we don't need to go out and spend loads of money. There is a good bunch of players here. Everyone is determined, everyone works hard and there is a lot of quality in the team.
"It is important we stick together, keep working hard and keep improving. We have to take our form from the end of this season into next season, and start even stronger."
After winning the PFA Young Player of the year award for a second consecutive season, Alli has been linked with many of the world's elite clubs though it is unlikely that he will leave.
It is well known that Spurs cannot compete with many of the world's most elite teams in the transfer market. While the team can make additions, squad unity is essential to preventing key players from leaving the club. Should crucial players depart, the team's chances of winning silverware in the near future may dwindle.