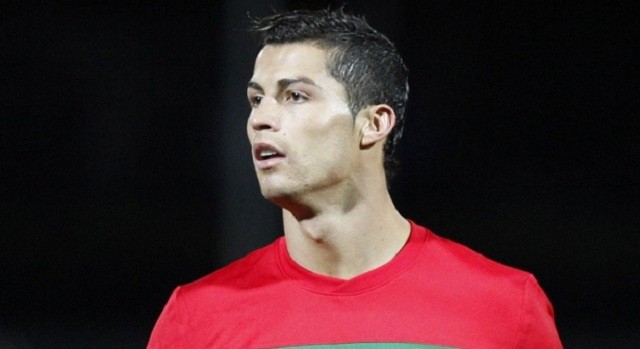 You can add another record to the long list of milestones for superstar striker Cristiano Ronaldo — arguably the greatest footballer of all time.
Real Madrid captured the Spanish league crown for the first time since 2012 and the club couldn't have done it without Ronaldo, who became the only Madrid player in history to score 40-plus goals in seven consecutive seasons at the Bernabeu.
However, there's still some unfinished business for the Portuguese forward.
After a successful 2016-17 campaign, Ronaldo will lead his club into the Champions League final on June 3 when Real Madrid takes on Serie A champion Juventus in what is sure to be an classic matchup of defence vs. attack.
The Champions League Final odds have Real Madrid as the -125 slight favorites in the final, while Juventus currently sit at -105.
Another Champions League trophy would cement Ronaldo's legacy as one of the greatest players of all time — a title many still believe belongs to rival Lionel Messi of FC Barcelona.
Ronaldo has historically saved his best performances for the Champions League, where he owns three titles — two with Real Madrid. The four-time Ballon d'Or recipient — awarded to the world's top footballer — has scored 10 goals and added six assists in this Champions League season. That brings Ronaldo's Champions League totals to 88 goals and 25 assists in 87 appearances with Real Madrid.
Messi isn't far behind at 77 goals and 18 assists in 82 Champions League contests.
Ronaldo and Messi clashed four times during the 2016-17 Spanish league season with Barcelona defeating Real Madrid twice, including a thrilling victory in this year's El Clasico — a match for the ages. Messi scored in the 92nd minute to crush any hopes of a Real Madrid victory.
While Messi enjoyed that moment, it's Ronaldo, by guiding his team to a La Liga title while on the verge of another Champions League crown,  who has had the last laugh.
But what if the season doesn't end on a winning note for the 32-year-old? Will a defeat at the hands of a defensively sound Juventus club tarnish Ronaldo's legacy?
There's not much more you can ask from the former FIFA World Player of the Year. Ronaldo's the reason Madrid finds itself in this situation and the fact he's playing in his third Champions League final speaks volumes for the all-time tournament goal scorer. In fact, it strengthens the debate that Ronaldo is better than his archrival Messi.
Ronaldo has been the club's saviour all season long, scoring 40 goals in 45 appearances. While it'd be unfair to judge Ronaldo on one match, it could determine whether he gets the nod in the heavyweight fight with Messi.