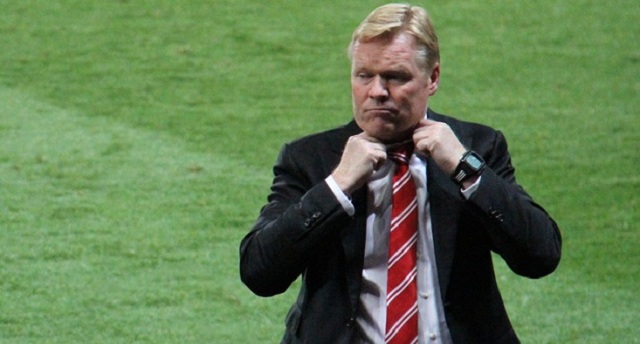 Following his club's 3-1 defeat to Arsenal on the final day of the season, Everton manager Ronald Koeman described his side's performances this season as positive and highlighted that the club will be aiming to build on it next season.
Koeman told Sky Sports: "Overall it's a really positive season after qualifying for European football. That's really good and I didn't expect it in my first season. We want to go on now, we want to improve and this result is a good reflection on what we need and what we need to improve.
After finishing a modest seventh in the League this season, the Toffees will play in the Europa League next season.
Romelu Lukaku was particularly in impressive form for Koeman's side this season, scoring an impressive 25 goals. However, it remains to be seen whether the Belgian international will remain at Goodison Park next season after he refused to sign a new deal with the club earlier in the year.