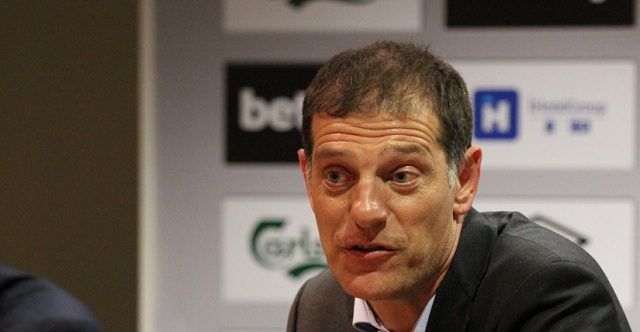 West Ham manager Slaven Bilic has confirmed that he will be targeting a top six finish next season. The Hammers boss did also admit that he enjoyed last season better than this one.
Bilic said, "The ambitions are – the minimum (is) to finish in the top 10, but with the hope or plan to break into the top eight, top seven or top six.
"It's going to be very hard, you saw last year that it is possible but you have to tick all of the boxes, you have to have a good transfer window, stay out of injuries and we settle down in the stadium.
"It's not going to be blooming and glooming all of the time but we feel it's our home. We had some really good performances and some really bad performances there. This should all help us being better next season, knowing that all the other teams will do the same."
The East London club were in impressive form last term as they finish seventh. This season has been full of disappointment, with the club delivering many underwhelming performances and also due to the controversial departure of Dimitri Payet in January.
Though there have been calls for Bilic to be sacked, the club's improving performances towards the latter parts of this season are likely to see him remain at the helm.
The Croatian manager will certainly have to bring in quality signings this summer though and let go of underperforming stars in order to fulfill his wish to reach the lofty goals next season.