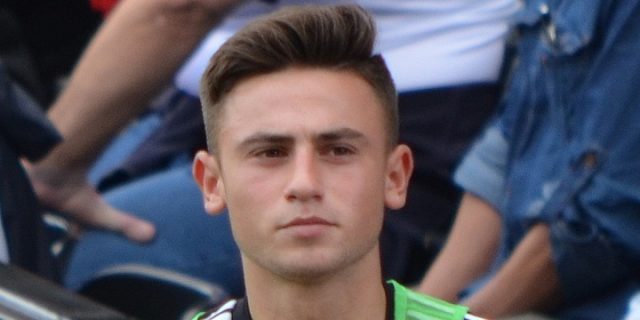 Celtic manager Brendan Rodgers has admitted that the future of youngster Patrick Roberts is in the hands of his parent club Manchester City, as the Bhoys are keen to keep him at Parkhead for another season.
Rodgers said: "No, it's not. But I think for the twentieth time I'm going to say he is going back to Manchester City. And for the twentieth time I will say he is a Manchester City player.
"If there is ever a chance to bring him back, we will bring him back. That is it. That is the story.
"He's here on loan and if there's a chance for him to come we will look to take it. If not he will stay and play in the Premier League.
"They paid an awful lot of money for him and sent him out on a very good education, which has has had. If he is up and open to leave then of course we would love to be in the market for him.
"He's a brilliant young player, though there is still a lot of education and training required for him. Having worked with big talents like the Sterlings and Coutinhos, he certainly has all of the qualities.
"It just really depends on how many might be in front of him and how many Manchester City might be looking to bring in. But he is a joy to work with and a great kid."
Roberts has been with Celtic for the past 18 months and has played a big role in helping the club win the Scottish Premier League and Scottish League Cup this season.
He also became a fan favorite at Parkhead after turning down a chance to play for England under 20's at the World Cup so that he could feature for Celtic in the Scottish Cup final.
Considering the impression that he has made, and the fact that City are in need of more homegrown talent, the likelihood is that Roberts will return to the Etihad Stadium at the end of the season.
Should he return, he will probably become a fringe player at City and will have to work hard to win a place in the first team.