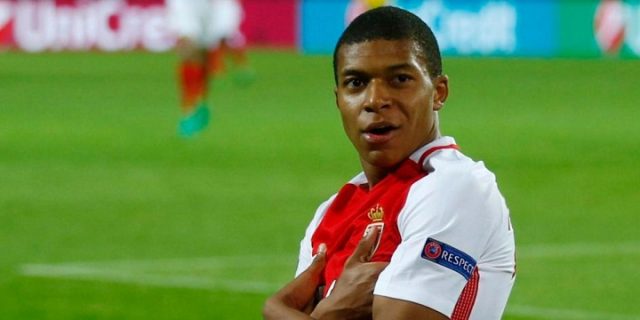 Arsenal boss, Arsene Wenger, confirms that he is in interested in Monaco star Kylian Mbappe-Lottin according to reports.
Mbappe has gained a lot of attention since making his debut for Monaco at the age of 16. The 18 year-old has made 44 total appearances and scored 26 goals with 14 assists.
When asked about Mbappe, Arsene Wenger responded that "he could be another Thierry Henry". Wenger is not the first person to compare Mbappe to Henry and certainly will not be the last. Mbappe became Henry's successor as the club's youngest goalscorer at the age of 17.
"He is not exactly Thierry Henry but it is true that he has similar qualities and the future and talent is similar," Wenger said, speaking to the Ligue 1 show. He continued by stating, "he is a guy who is electric like Thierry was, can dribble, can pass and is efficient."
Monaco have reportedly set a price tag greater than £100 million for the young phenom. According to reports, they recently turned down a world-record bid of £103 million from Real Madrid. Every top European team have their eyes on Mbappe.
Mbappe would be an upgrade at the striker position for Arsenal as they have been looking to address that need for a while now. Danny Welbeck and Olivier Giroud have had trouble staying fit and consistently scoring goals.
It is still unclear if Arsene Wenger will be the boss of Arsenal for much longer after not being in the top four of the Premier League for the first time since the 1995/96 season.
If Arsenal do indeed sign Mbappe-Lottin, he could be the star that elevates them back into the top four and ultimately the Champions of England.