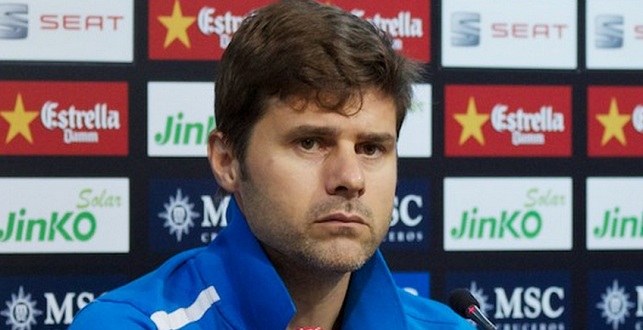 Tottenham boss Mauricio Pochettino has admitted that his side cannot match many of the world's biggest football teams in the transfer market.
Spurs once again defied expectations by finishing second in the Premier League, which is their highest ever finish and gaining Champions League qualification for a second successive season.
Though the North London club are arguably one of the best sides in English football, many have speculated that they could lose some of their stars in the future as other major clubs may be able to offer higher salaries.
When asked if his side's transfer targets will need to be different from that of Manchester City, United and Chelsea, Pochettino replied saying, "Yes, of course. You know better than me it is so difficult. People say: 'If Tottenham are in the Champions League, it will be more attractive.'
"But then it's all about if you pay or not! When we talk about top players, we have unbelievable facilities but if another club is paying double the salary, then how can you convince them? Do you agree? We cannot lie to you.
"That is the reality. You need younger players, like Dele Alli, who preferred to come here [when he signed from MK Dons in January 2015] rather than go to another club. We took a big risk on Dele Alli and now he is a massive player, one of the most important in England. But who took the risk? We did."
In order to keep their stars, Spurs will need to win trophies in the near future.