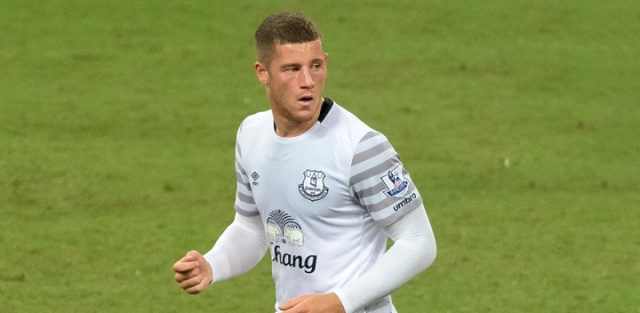 Former Manchester City captain Richard Dunne has advised Ross Barkley to sign for either Tottenham or Arsenal.
The 23-year-old is entering the final year of his current deal at Goodison Park, having scored five goals and assisted in nine this season.
When asked about whether Barkley could be a possible replacement for veteran Manchester City midfielder Yaya Toure, Dunne said, "Maybe an Arsenal or Tottenham will be better for him. I think Manchester City will try and sign stronger and maybe better players – players who have won things over the years.
"Barkley is certainly going to move to a big club but I don't think it will be City. I don't imagine he will get the games he needs."
It looks increasingly likely that Barkley will leave the Toffees during the summer. Dunne definitely has a point in advising a move against City as it could mean that the England international may have to compete against big names for regular first team game time.
A move to Spurs, on the other hand, is very likely should Barkley opt to leave. The prospect of Champions League football is also something that is going to be appealing. Barkley would also fit in well at the Lilywhites.