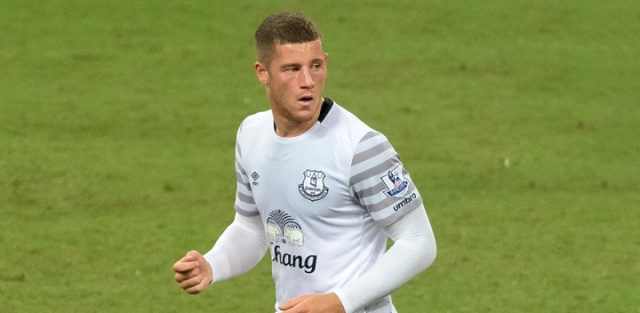 Former Arsenal star Paul Merson has said that Ross Barkley would struggle to gain game time at Arsenal or Tottenham.
The 23-year-old Barkley is arguably one of the most talented midfielders in the Premier League and is looking increasingly likely to leave current club Everton having yet to sign a new contract with just a year remaining on his current deal.
Whoever ends up signing him will have to fork out a large sum of money, with Everton reportedly demanding £50 million.
Merson said of the England international, "I'm a big fan of his and have a lot of time for him, definitely, but if he goes to Tottenham he won't play in that team.  If he goes to Arsenal, he probably won't go in that team."
Tottenham are rumoured to be leading the race to capture the signature of Barkley. If the midfielder does end up joining Mauricio Pochettino's side, it would be interesting to see if Merson's words do come true.