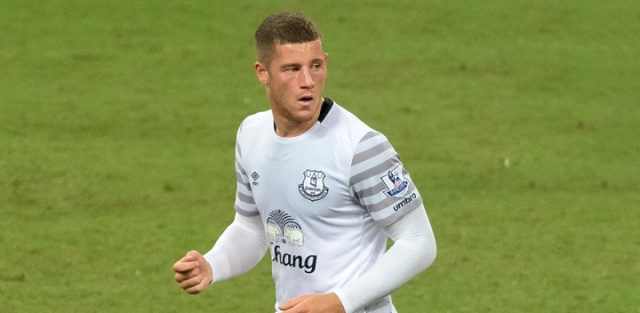 Former Everton defender Michael Ball thinks that Ross Barkley will opt to sign a new contract with the Toffees amid interest from Premier League rivals Tottenham.
Manager Ronald Koeman has issued Barkley with an ultimatum stating that should the 23-year-old not agree to a new contract before the end of the season, he will be sold during the summer.
"Koeman reiterated that if Barkley declines a new deal then he will be sold. There's no hiding place. Ross is playing for the club he adores, Everton want to keep him and have offered him a new deal. My hunch – and my hope – is that he will sign," said Ball.
Since breaking into the Everton first team in 2013, Barkley has delivered some promising performances and also garnered his fair share of criticism.
The lure of Champions League football with Spurs may prove to be appealing to him and it remains to be seen what he will opt to do.