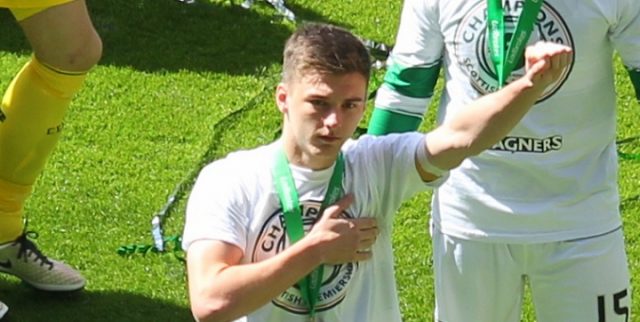 Celtic star Kieran Tierney has revealed that he loves playing under manager Brendan Rodgers. In only his first full season as manager of the Bhoys, Rodgers is on the verge of leading the team to a treble.
They are currently unbeaten in 44 domestic games having already clinched the Scottish Premier League as well as the Scottish League Cup and take on Aberdeen in the final of the Scottish Cup.
Tierney said of Rodgers, "He is always so positive with everyone. Even just speaking to him for five minutes – if that – after training, it is all positive stuff. And that gives you confidence going into any game."
Tierney has established himself as one of the most exciting young prospects in Scottish Football.
His performances have reportedly captured the interest of many high profile teams in Europe including Manchester United and it will be interesting to see if he opts to remain with the Bhoys going forward.