Headlines can be hugely deceiving, and this one is no exception. Phillipe Coutinho has been Liverpool's MVP of 2016/17, but – for reasons that will become apparent – Barcelona would be ill-advised to pursue him for a third confirmed time. Meanwhile, Georginio Wijnaldum continues to perform erratically for Liverpool, causing many to question why exactly the Dutchman is linked with Real Madrid, the reigning European Champions and league champions-elect.
In what is the most intense title race in living memory Barcelona currently top La Liga on goal difference with three games remaining. However, arch-rivals Real Madrid have a game in hand, and thus remain firm favourites to steal the title from Barcelona, as they did in 2012. Such close measures are expected to rear again in 2017/18, making this transfer window a particularly crucial one for the two 'El Clasico' rivals.

A 'Wij-ld' card
Unlike Barcelona, Real Madrid are also still in contention for a Champions League trophy. Indeed, 'Los Galacticos' are favourites to defend their crown after a home win – which was emphatic and correctly predicted by tipping sites such as Oddschecker – over local rivals Atletico Madrid.
However, no reign lasts forever, and Real Madrid must now play a shrewd hand in the summer transfer window to avoid losing its presence at Europe's top table. Enter Georginio Wijnaldum, the would-be final piece of the puzzle for Real Madrid's long-term supremacy.
In the event of his transfer to Real Madrid, Wijnaldum will need to unseat a Luka Modric closing in on his 32nd birthday and already in the sights of China's nouveau riche. Irrespective of what the Croatian decides to do next, Wijnaldum will have to fight for his place, given the luxurious squad depth at Zinedine Zidane's disposal.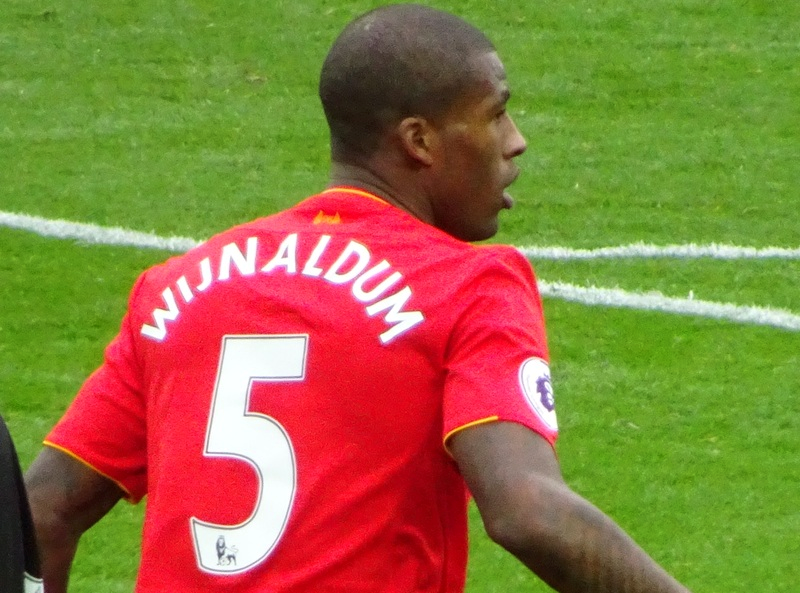 Younger and (perhaps) more agile than Modric when fully fit, Wijnaldum's runs into the box would be better rewarded, since he would be playing for a side with a better overall sense of organisation than Liverpool. In 2016/17 his performances against the likes of N'Golo Kante and Victor Wanyama have also given cause for adulation – even if his performances against the likes of Swansea and Crystal Palace have not.
At the very least, having Wijnaldum's unrivalled desire to take on the most feared players will be an asset at Real if the move does come to pass. He also retains the ball well and has an uncompromising tackle. This makes him an all-rounder who – to the more sympathetic neutral – merely needs more cooperation from teammates at a successful club to truly thrive.
Meanwhile, for their part, Real Madrid's biggest rivals will be plotting their own surprises. However, the number one name in the papers has already been linked twice with a move from Anfield to Camp Nou.
Coutinho's Catalan calling
As usual, Barcelona's fans have seldom wanted for goals this year, most famously dispatching PSG 6-1 when all appeared lost after a disastrous first leg. Then came a 2-0 defeat to Malaga, which might ultimately hand Real Madrid the title. This was followed quickly by a 3-0 drubbing from Juventus in Turin, and so ended Barca's interest in the Champions League at the quarterfinal stage.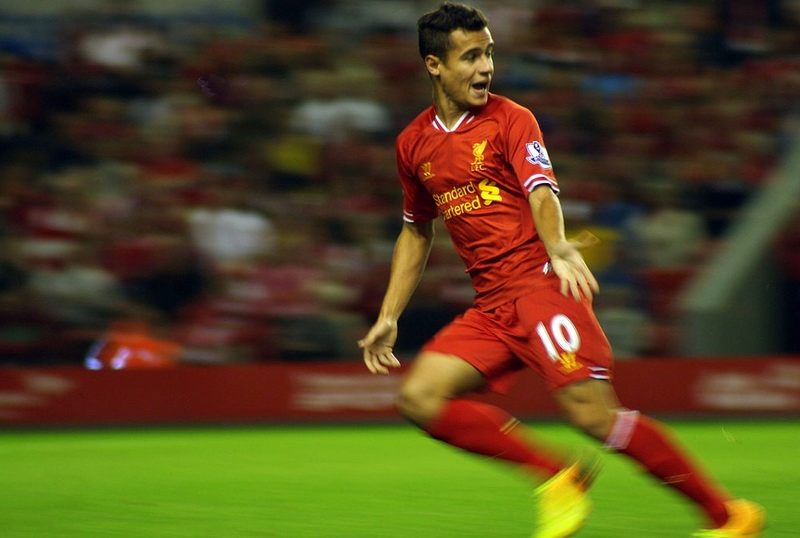 Tellingly, Barcelona managed just seven shots on target over the two legs against Juventus. Yet, on both occasions, Enrique fielded full-strength squads with little sign of rotation, suggesting minor issues with conditioning. Though Coutinho's time in Britain would make him one of the fittest athletes at Barcelona, his 'big-game' mentality pales against that of his (hypothetical) positional rival Neymar.
While the latter player has swept up trophies with aplomb, Coutinho's club-level 'haul' consists of a single Coppa Italia trophy (from 2011). In a true 'flush or bust' move, Enrique might also consider deploying Coutinho in a deeper-lying role. However, he still falls short of Ivan Rakitic and Sergio Busquets' empirical qualities – such as pass completion rate – in midfield.
With all of this taken into account, Coutinho is marked as a potential square peg in a Barcelona squad that needs only minimal tuning over the summer.