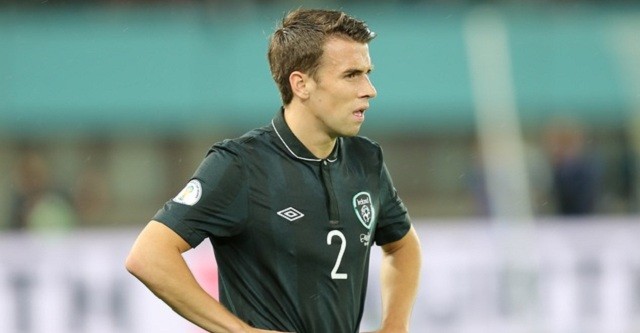 Everton defender Seamus Coleman has returned to the club to begin his recovery after suffering a double break of his leg from a Neil Taylor tackle while on international duty for the Republic of Ireland against Wales last month.
The 28-year-old will spend the next six months on the sidelines which is a huge blow to Everton considering that he is a vital player of the squad.
After having surgery on the injury, Coleman returned to his homeland to take some time off but has since returned to Everton to complete the rehabilitation process.
Coleman said, "It's great to be back, nice to see everyone again – it's like my first day all over again. Obviously, I'd rather be fit and well but I've had a good month at home in Ireland to get my head around everything and now I'm ready to get back to work."
Coleman added that he was overwhelmed by the support he has received during this difficult period by fans of the Toffees.