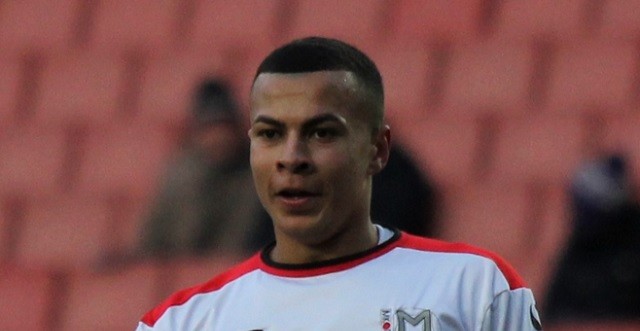 Manchester City manager Pep Guardiola has said that his club have no interest in signing Dele Alli from Tottenham. Alli has established himself as one of the best young players in world football and has been linked with numerous elite clubs among them City.
Guardiola said during an interview with Sky Sports, "Mauricio Pochettino has to stay calm. Dele Alli will be his player next season. I am pretty sure about that. We don't want him."
As City are one of the teams that have the capital to lure Alli, this will come as good news to fans of Spurs.  The 21-year-old won the PFA Young Player of the year award for a second successive season on Sunday.
He is destined for greatness and judging from the way he is progressing so far and could well go on to become an all-time English football legend.
With Real Madrid also reported to be interested, it would be interesting to see if he does remain at Spurs for the long-term. That could depend on whether the North London club wins trophies in the near future.