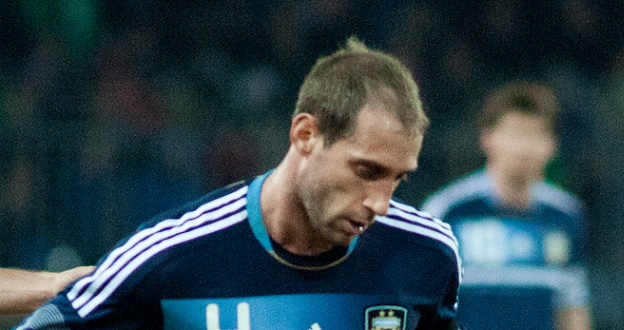 According to reports Pablo Zabaleta may turn down a £80,000 a week contract with West Ham to remain with current club Manchester City.
The 32-year-old's contract current contract expires at the end of the season and many had expected that he would not receive a new deal from the club.
However, it now appears that Pep Guardiola has changed his mind and that the club may be offering him a new contract.  Zabaleta has made 28 appearances in all competitions for City this season, scoring two goals and recording one assist.
He has proven that he can still compete at the highest level and after having been at the club for the previous years, he also provides valuable experience to the defence and leadership experience.
The West Ham offer is definitely appealing and it remains to be seen what he will decide upon, though it is hard to see him refusing a deal to remain with the Blues.