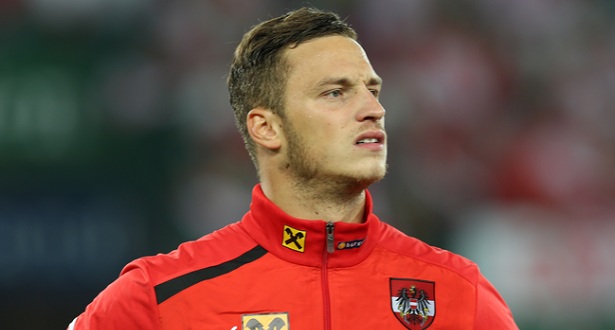 Stoke City striker Marko Arnautovic has revealed that Everton manager Ronald Koeman as well as striker Romelu Lukaku tried to convince him to join the Toffees last summer.
Though Arnautovic was flattered to have received the offer, he instead opted to remain at the Potteries and signed a new deal with the club which made him Stoke's highest paid player. The Austria international is said to be earning £80,000 a week.
The 28-year-old said, "Ronald Koeman tried to persuade me to move to Everton. Romelu Lukaku also phoned me to ask if I would join them, and I found that a great honour."
While a move to Everton may have given him a better chance of winning silverware, it would have been hard to see Arnautovic getting regular game time had he moved. It is likely that he would have been mainly used as backup and this reason may have also influenced his decision.