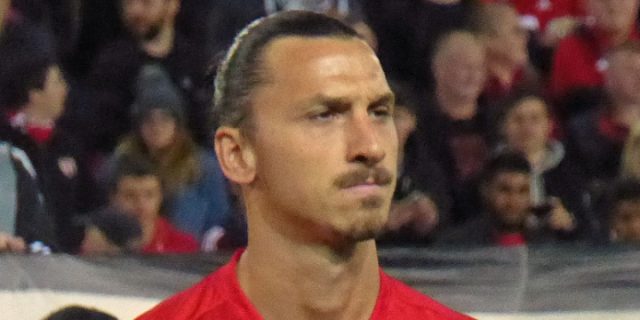 Zlatan Ibrahimovic suffered an unfortunate knee injury that could keep him off the pitch until 2018. Players with similar injuries to this one typically miss roughly nine months of action, so Zlatan will likely not play another game until January or February of next year.
Ibrahimovic's contract with Manchester United runs out at the end of the season, and it now seems that he may have played his last game ever with the club.
The injury to Zlatan comes at an inopportune time, as Manchester United have several important fixtures in the upcoming weeks. The Red Devils are in a tight race for a top four spot in the EPL and they have also qualified for the semifinals of Europa League, so there are several big matches over the final few weeks of the season.
Zlatan has been by far Manchester United's best goal-scorer so far this season having scored 17 goals in league play. Manchester United's second leading goal-scorer is Juan Mata with only six goals in EPL matches.
In fact, Zlatan has scored 34% of Manchester United's goals in league play so far this season, while assisting on an additional 10% of the team's goals, meaning that he has been directly involved in 44% of the Red Devils goals this season. It is going to be quite a challenge for Manchester United to replace that type of production.
Without Zlatan, other players, such as Anthony Martial and Marcus Rashford, are going to get a chance to prove themselves with more playing time. Martial was a fantastic player for Manchester United last season (he scored a team-best 11 goals in league matches), but this season he has struggled to perform on a consistent basis.
Martial got the chance to start on Sunday against Burnley in the club's first game since the Zlatan injury, and the young forward played a brilliant game tallying a goal and an assist. Martial has shown that he has the potential to be a star attacking player in the EPL, and maybe he will start living up to his potential as he gets more consistent playing time.
Another player who will likely see an increase in playing time after the Zlatan injury would be 19 year old prospect Marcus Rashford.
Rashford has the potential to be a world class player, but when Zlatan is in the lineup the young Rashford has often been asked to come off the bench or play out of his preferred striker position. With Zlatan injured, Rashford could get more opportunities to play his favorite striker position, and this could help his development as a player in the long-run.
The bottom line is that while the injury to Ibrahimovic is obviously not good news for Manchester United, there are still reasons for the Red Devils to be optimistic. Jose Mourinho's side have competent replacements ready to fill-in for Zlatan, and young talents like Rashford and Martial may be good enough for Manchester United to have a strong close to the season.