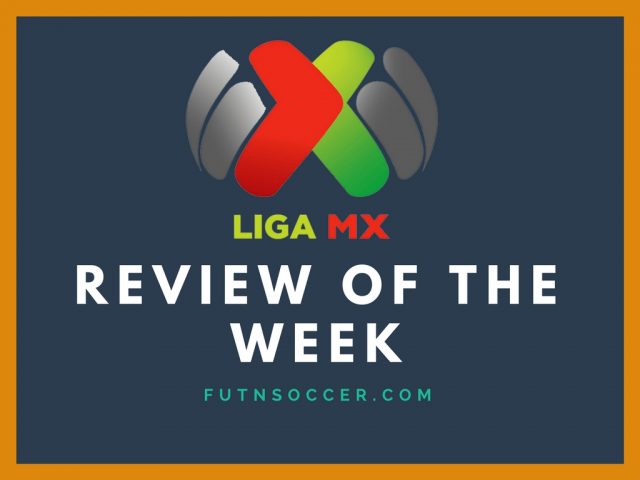 El Clásico stole the global football headlines this weekend, but fans of the Mexican game were treated to their own Clásico during Jornada 15; the Clásico Regiomontano between Rayados and Tigres.  Also featuring this weekend was the ever-intensifying relegation battle, a high-profile clash in Tijuana, and another victory for León.
Clásico Regiomontano
This game is always big.  It's a battle for dominance in Mexico's most passionate football city.  Once upon a time the whole season was about this game, but now that Rayados and Tigres are consistently competing for titles there is even more than normal at stake.  Bragging rights are nice, but playoff spots are better.  Monterrey did their job at home, boxing Tigres out of the 8th liguilla spot after beating Los Felinos 1-0 at Estadio BBVA Bancomer.  Cesar Montes' goal from a 56th minute corner was the difference maker, and shoots Rayados up to 2nd place with 27 points.
Relegation Update
Veracruz shocked Pumas 2-0 at Estadio Olímpico on Sunday afternoon to escape the bottom of the Table de Cociente.  Taking advantage of a UNAM side that was reduced to 10 men, Los Tiburones pressed hard for a goal, and missed a few simple chances soon after the red card.  Fortune would smile upon them, however, as they got their goal after a Van Rankin clearance went awry.  Veracruz would double their lead as the final whistle approached, securing the three points.  In the 89th minute, Nico Castillo of Pumas received a red card, which has huge implications on this relegation race, because he will not be able to play against Morelia next week.  Currently, Veracruz have 114 points.  Jaguares, who tied 2-2 at Querétaro, have 113, and Morelia have 112 after losing 2-1 at Necaxa.
La Fiera Continue to Push
León handled business at home against Puebla, as was expected, and now are up to 10th place with 19 points.  The hero of the weekend was Mauro Boselli, who's 24th minute goal was all that was needed to secure the victory.  It's pretty incredible to think that with "just" 5 goals to his name in 12 starts, this is a down year for Boselli, who is normally one of the top scorers in the league.
Tijuana Demonstrate Their Dominance
Xolos hosted Toluca in a heavyweight match up Friday night at Estadio Caliente.  In a fairly convincing performance, Xolos defeated Toluca 2-0 to reclaim their throne at the top of the table.  Joe Corona opened the scoring in the 70th minute with an impressive header into the top corner.  Victor Malcorra made it 2-0 10 minutes later after a ridiculous full-field counterattack that left him 1 on 1 with Alfredo Talavera.  These are the only two Liga MX teams with 8 wins, and I wouldn't be surprised to see them clash in the finals a month from now.
Santos Steal 3 Points from América
It was a tight 0-0 game in Torreón for 80 minutes, until Santos Laguna took the lead over Las Aguilas courtesy of a Jonathan Rodriguez goal in the 82nd minute.  Oribe Peralta would counter for América a few minutes later on a corner, seemingly earning a fair draw from the encounter.  However, in the 92nd minute, right at the death, late sub Diego de Buen put Los Laguneros ahead for the final time.  With the win, Santos jump up to 5th place, passing América on goal differential.  Santos now have 18 home points; only Rayados (20) have more.