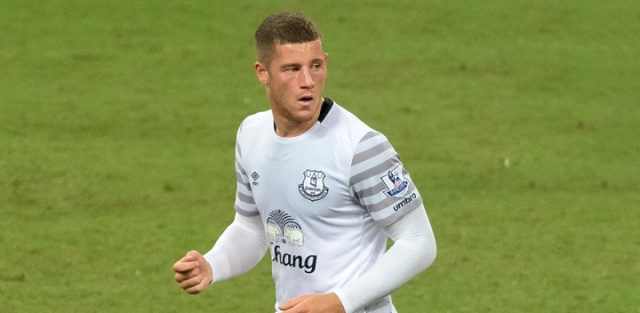 Former Liverpool star Jamie Redknapp believes that Ross Barkley will be able to bring out the best in himself on the pitch by moving to Tottenham Hotspur.
Barkley has yet to sign a contract renewal with the Toffees with just a year remaining on his current deal. Manager Ronald Koeman even indicated recently that Barkley will be sold should he not sign an extension soon.
The 23-year-old has recorded four goals and eight assists this season and fans of Everton will not want to lose him considering his talent however the club could be forced to sell should a new deal not be agreed upon during the coming weeks.
Redknapp, whose father Harry was a former manager of Spurs, said, "I am sure Ross knows where he will be next season but I would love Tottenham to sign him. Barkley has what it takes to be the next Gazza for Spurs — and Mauricio Pochettino can take him to the next level."