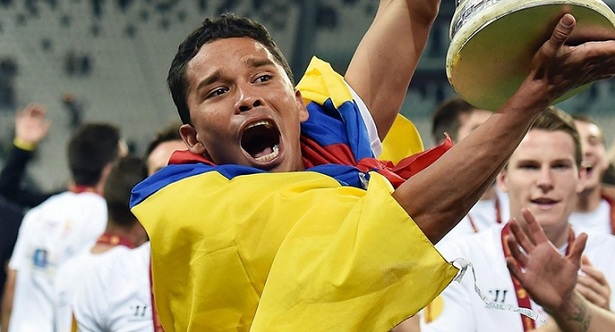 It has emerged that AC Milan were keen on selling Carlos Bacca to West Ham but the Colombian international opted against a move. Last summer, the two clubs had agreed to a move and despite both clubs hoping for a transfer to take place, the 30-year-old decided against it.
After the West Ham deal fell through, it was rumored that a transfer to the Chinese super League was on the cards, however Bacca again decided not to take up the option.
Bacca has been in fine form this season, notching 13 goals and three assists. Now that Milan are not in need of cash, the club may not be desperate to sell him.
If one thing is certain, Bacca loves Milan. He probably would have seen a salary increase should he have moved to the Chinese Super league or to West Ham and he decided against it. Players not being motivated by money is something which is rare in the world of football today.