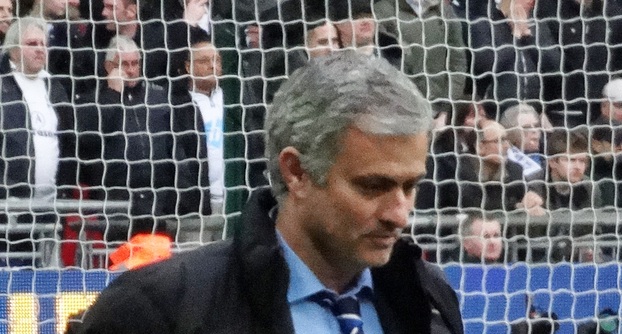 In a recent press conference, Manchester United manager Jose Mourinho answered questions about many of the team's star players, including Marcus Rashford, Anthony Martial, and Henrikh Mkhitaryan.
Regarding Marcus Rashford, Mourinho stated that, "even without scoring goals, even with being since September without a goal in the Premier League, was always a player I trusted, I played, I supported because he was always coming in my direction, in the direction I want from a player."
Mourinho is seemingly very happy with the work ethic and attitude of Marcus Rashford, but he was a little bit more critical when he talked about other Manchester United attackers, Anthony Martial and Henrikh Mkhitaryan.
Mourinho gave his honest opinion on Anthony Martial when he said, "Do I think Anthony is a player with great potential? Yes, I think. Do I think he can play successfully for me? Yes I think. But he needs to give me things that I like."
Mourinho does not seem to be thrilled with Anthony Martial this season, as he has only scored three goals all year in league play. This is a big drop off from last season when he scored 11 goals in EPL action.
This lack of production has partly been due to a reduced role for Martial under Mourinho this season, and it seems as if he is going to need to change his attitude if he wants to find himself in the starting XI on a consistent basis in the future.
When asked about Henrikh Mkhitaryan's season with Manchester United, Jose Mourinho answered, "Good in the Europa League. In the Europa League." Mourinho's answer clearly shows that he is not satisfied with Mkhitaryan's play in league matches this season.
Jose Mourinho seems to be challenging some of his players to try to get them to reach their potential. Both Martial and Mkhitaryan have the potential to play at a higher level than they have so far this season, and if one or both of them is able to improve their play in the closing stages of the season, it may be enough to help the club finish in the top four and/or win Europa League this season.
On the other hand, if Martial, Mkhitaryan and others cannot handle the criticism from Jose Mourinho then they may very well be sold by the Portuguese boss during the summer transfer window.