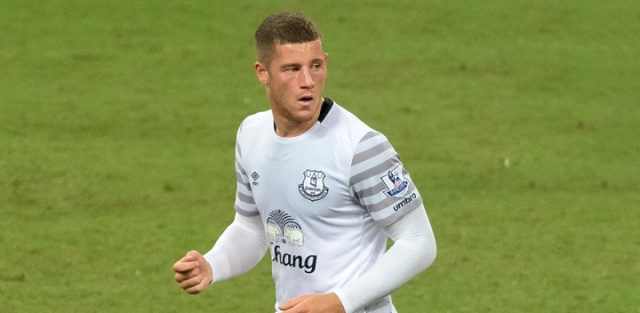 Everton defender Ashley Williams has claimed that his team-mate Ross Barkley is well loved at the club.
Barkley's future at the Merseyside club is the subject of speculation currently as he has not yet signed a new deal, and manager Ronald Koeman recently stated that he will be sold during the summer should an extension not be agreed upon soon.
Former Swansea man, Williams said, "I'm sure he knows how much he is valued at Everton. That's his own business with the club but he knows Everton love him and as players we appreciate how good he is and what will he will be really."
The 23-year-old also had a difficult week as he was subjected to a physical attack at a bar last Monday and was also the subject of a controversial article published in a popular media source which compared him to a Gorilla.
However despite all off this, he was in stunning form during the Toffee's 3-1 victory over Burnley during the weekend as he created one goal and cleared two off the line.