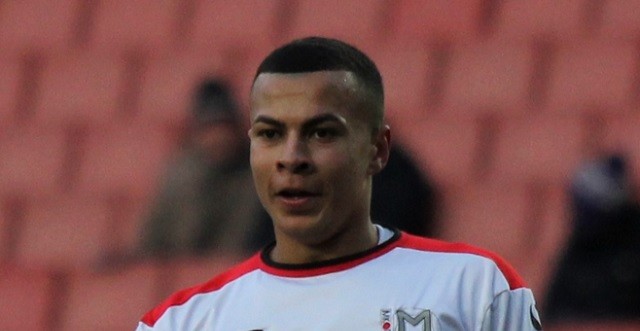 Tottenham Hotspur are set to offer Dele Alli a new deal as a result of interest in the young midfield maestro from elite clubs across Europe.
Since arriving at the North London club from MK Dons in 2015, the 21-year-old has established himself as a key player for his team as well as one of the best young players across Europe.
His 19 goals and 11 goals in all competitions for Spurs this season is a key reason to why the team are having an impressive season and challenging for the League title.
Alli's current deal is worth £55,000/week and was only signed last September, however Mauricio Pochettino's side are going to offer an improved contract in order to prevent the youngster from being tempted by big-money  offers from the likes of Real Madrid.
Alli's new contract will reportedly see him move on par in terms of salary with the likes of Harry Kane and Hugo Lloris.