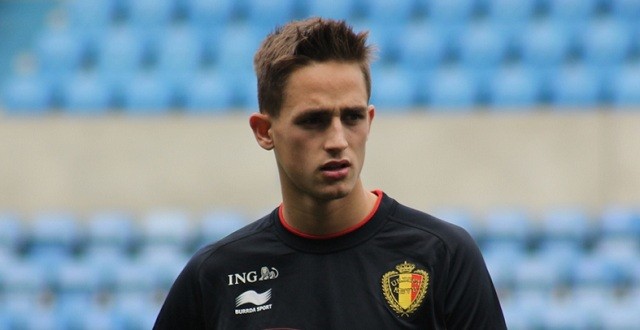 According to reports Adnan Januzaj wishes to remain in English football beyond this season.
After being given first team opportunities at Manchester United during David Moyes tenure as manager, Januzaj showed signs of promise on the pitch and many had expected him to become a future superstar.
However after inconsistent performances, he dropped down the pecking order at Old Trafford and was sent to Sunderland on a season long loan deal at the beginning of the season.
The 22-year-old has not been particularly impressive for the Black Cats, who are expected to be relegated this season and it is hard to see Manchester United retaining him for the long term future.
A source from Manchester United said, "Adnan wants to stay in England. He's expected to leave the club this summer and is not wanted by Jose any more."
It will have to be seen during the summer if any Premier League clubs display interest in the Belgian international.