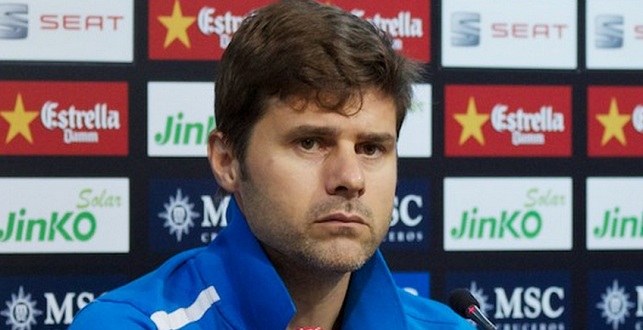 Tottenham Hotspur boss Mauricio Pochettino has claimed that his side have learnt from the mistakes they made last season and will fight until the end as they try to usurp Chelsea, who lead the Premier League standings.
The North London side continued their impressive form as goals from Mousa Dembele, Son Heung- Min, Harry Kane and Vincent Janssen secured a convincing 4-0 win over Bournemouth on Saturday.
Pochettino said, "I think we learned a lot. That was a very bad period at the end of last season. We expended a lot energy fighting against Leicester, but against West Brom, against Chelsea, against the media. We fought against everyone. But now we are focusing on fighting our opponents when we play."
Last season, Spurs were the closest rivals of eventual Champions Leicester City before slumping towards the end of the season and ended up losing second place to London rivals Arsenal on the final day of the campaign.
Though Spurs may not win the League this season as Chelsea are also in good form, they may have a serious chance of doing so next year as long as they continue the progress made by Pochettino and their stars keep shining.