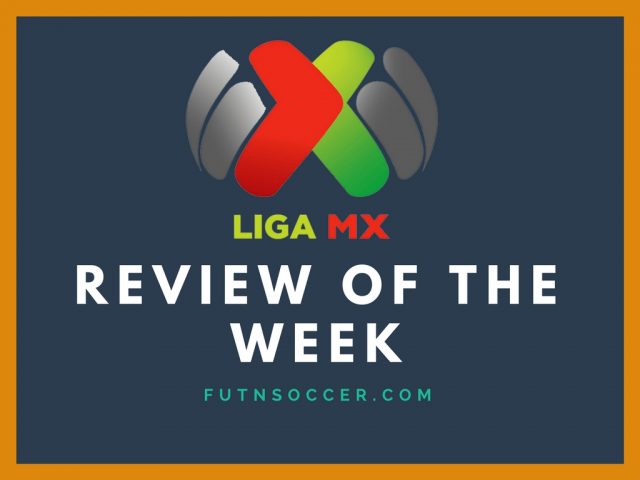 We're officially into the home stretch of the Clausura season now.  Only three games remain, and the race for those precious liguilla spots is as tight as ever.  Tigres continue to climb up the table, the relegation battle couldn't be any closer, and we witnessed another 'cruzazuleada'.  Hopefully you all enjoyed your Easter weekend, and all the great games that came with it.
Tigres Pound Pumas
In what was considered to be a must win for Tigres, Los Auriazules smashed Pumas 4-0 at El Volcán to remind the whole league what they are capable of.  Tigres have now dismantled Chivas and Pumas back-to-back and have leaped up the table into 9th place, just one point behind 8th placed Pachuca.  Andre-Pierre Gignac is heating up, and Jurgen Damm played one of his best games in a Tigres uniform.  Don't give up on the Tigres repeat just yet, folks.
Cruz Azul Stumble Again
You really can't make up what happens to La Maquina.  Poor Cruz Azul blew the game in spectacular fashion once again, this time conceding a 93rd minute goal to Puebla to lose 2-1, in a match they led for over 50 minutes.  After taking a 1-0 lead almost immediately, Cruz Azul looked to be in charge and in line for a win.  That plan was disrupted through a 56th minute own goal from Julio Dominguez.  Still, it seemed Cruz Azul would certainly earn at least a point from this encounter, until an embarrassing turnover led to a second Puebla goal right before full time.  The loss officially knocks Cruz Azul out of the playoff hunt, and adds to the legacy of the "cruzazulear."  This Clausura alone, Cruz Azul have blown a lead in the 80th minute or later on 4 different occasions.
Bottom Three All Lose
The relegation battle remained tightly knit after Morelia, Veracruz, and Chiapas all lost at home over the weekend.  Veracruz are currently bottom, with 111 points, while Chiapas and Morelia have 112.  There are only three matches left until one of the three will be relegated; Puebla (118 points) have more or less saved themselves after their late winner against Cruz Azul.  While none have a particularly easy road ahead, Veracruz have the toughest schedule and have to play two games away, where they have been historically bad this year.  Thus, at this point, Veracruz are certainly the favorites to be sent down to the Ascenso.
León Bound for the Liguilla?
It looked like the trademark late start simply wasn't going to happen at all this time around, but León have turned it on in recent weeks and are now only 4 points out of a playoff spot.  They won 2-1 at Estadio Morelos on Saturday, thanks to goals from Andrés Andrade and Elías Hernández.  It's still a bit of a stretch to say they'll make the liguilla, but they have a chance to make their case next weekend, when they host Puebla.  If León take away three points from that game (and they should), things could get very interesting for La Fiera in Jornadas 16 and 17.
Tijuana the Road Warriors
During the Apertura, Tijuana stomped all comers at Estadio Caliente en route to the #1 seed.  This time around, they remain near the top of the table, but have actually gathered more points on the road than in their fortress.  On Saturday, they went into Chiapas and handled Jaguares to pick up three more precious road points.  Tijuana showed great mental toughness, falling behind a minute before the break, only to come out firing in the second half.
Aviles Hurtado capitalized on a mental error from Moises Muñoz, and put Tijuana in charge.  Juan Lucero finished the job in the 76th minute with a fantastic strike.  Los Xolos will be back in the playoffs this year, and may actually be a bigger threat than they were during the Apertura.  Tijuana were knocked out last year because of a poor road performance in the first leg; but if they have truly erased this weakness, as it seems, they will be a force to be reckoned with in a playoff series.