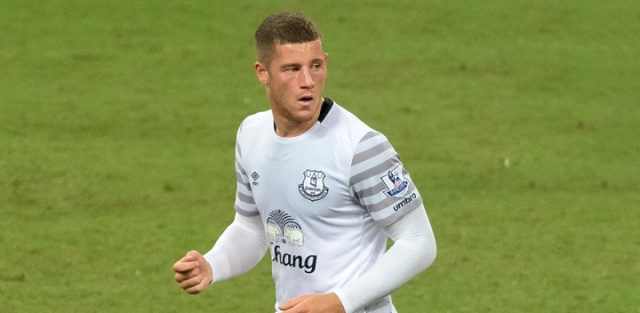 According to Everton captain Phil Jagielka, team-mate Ross Barkley was not affected by the difficult week which he had to endure.
The 23-year-old was the subject of a physical assault at a bar on Monday and also was insulted by Kelvin MacKenzie in a column which appeared in The Sun.
Despite an uneasy time off the field, the England international play good football during his team's victory over Burnley on Saturday and contributed towards the creation of the second goal for the Toffee's.
While speaking to BBC, Jagielka said, "I've known him a long time and nothing fazes him. These things can happen. We had an academy day a couple of days ago, and he was part of that. He's just a normal lad who wants to play football."
MacKenzie wrote a controversial article which appeared in The Sun on Friday during, which he claimed that other men, who earn similar amounts of money to Barkley, are drug dealers.
He also compared the player's grandfather, who was born in Nigeria, to a Gorilla. As a result of his controversial words, the Media Executive has been suspended from The Sun.