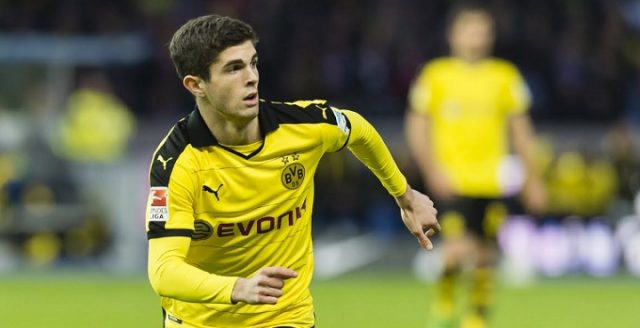 Tottenham Hotspur are the latest club that are reportedly interested in signing Borussia Dortmund sensation Christian Pulisic. The 18-year-old is one of the most highly rated young players in Europe with many predicting that he has a bright future ahead of him.
According to the Daily Mail, Spurs top scout Steve Hitchen was present at Dortmund's 3-2 first leg Champions League defeat against AS Monaco last week to keep tabs on the American international.
His performance coming off the bench with his team trailing 2-0 during the game certainly would have impressed those watching as his presence helped add energy to his side.
Tottenham certainly have the funds available to lure Pulisic and manager Mauricio Pochettino is known to be a fan of younger players. A move to the North London club may also be appealing to the youngster especially considering that they are now capable of challenging for the Premier League title.