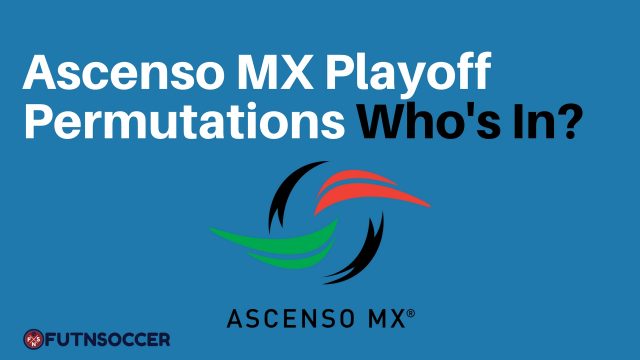 While Liga MX still has nearly a full month of regular season play to go, the Ascenso MX is approaching the final jornada of the season.  That means it's time to put the league's playoff machine to good use and determine the different possible outcomes for each club.  The big game of the week is Lobos-Leones Negros; just about everyone in contention will be keeping an eye on BUAP, who can shake up the standings with a victory on Saturday.  Who's in?  Who's out?  Only time will tell, but hopefully this guide can give you an idea of what to watch for on Friday and Saturday.
Dorados and Mineros: For the top two sides in the league, jornada 17 will be nerve-free.  Both teams have already clinched playoff spots, and will be playing only to maintain their top seeds.
Alebrijes: Oaxaca blew their chance to secure a spot last week at Correcaminos, but are still virtual locks to get in.  Only if everything goes horribly wrong, and UAEM, Coras, Cimarrones, Lobos BUAP, and Juarez all win, and Alebrijes lose to Zacatepec, would they miss out on the liguilla.
UAEM: Essentially the same scenario as Alebrijes; barring a complete disaster Los Potros will be in the liguilla.
Zacatepec: With a win or draw, Zacatepec secure a place in the playoffs.  Even if they lose, they are still safe unless several others (most importantly Lobos BUAP) win their respective matches.
Coras FC: Coras hold a nice goal differential advantage over all the other contenders, so they should be safe even with a draw.  If they lose, they'll still be okay as long as Lobos and Juarez both don't win.
Cimarrones de Sonora: A similar story to Coras, only Sonora don't have the luxury of a great goal differential.  As a result, even a draw will not be enough to hold off Lobos (if Lobos win).  They also have a lower goal differential than Juarez, so a scenario where Sonora lose, Lobos win, and Juarez draw would be fatal to Los Cimarrones.
FC Juarez: Juarez are precariously positioned in the 8th spot.  Win and they're in, of course, but a draw or a loss will seriously hurt their chances.  If Juarez drop points, they can easily be passed by Lobos, or even Tampico and U de Guadalajara. 

Lobos BUAP: Lobos need a win to stay in the hunt, and will need Juarez, Coras Tepic, or Sonora to drop points in order to sneak into the 8th spot.
Tampico Madero: Los Jaibos just survived a harrowing relegation battle, and now have a long-shot at the playoffs heading into the last week of the season.  Tampico need a win, a Juarez loss, and and a Lobos draw or loss; they'll also need to gain a few points of goal differential over both in one way or another.
Universidad de Guadalajara: Since they are playing Lobos BUAP on Saturday, Los Leones Negros don't actually need that much help from other teams to sneak into the liguilla.  If they beat Lobos, they need Juarez to lose, and Tampico to lose or draw.