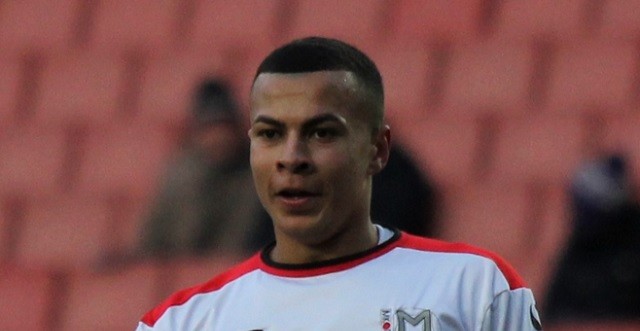 Delle Alli, who turns 21 this week, is statistically better than Cristiano Ronaldo was at creating and scoring goals at the same age.
The England international has been involved in the creation and scoring of 40 goals thus far. At the same age, Ronaldo had been involved in 25, 14 of which he scored while he assisted with the other 11.
This justifies opinions that Alli is one of the brightest young talents in World Football and could go on to become a great of the game.
Spurs boss, Mauricio Pochettino expressed his delight when he was informed of the stats of the young football wizard and said, "Wow. That's unbelievable, no?"
"First of all a great kid. He's a lovely, lovely person. And then he is a great player. And then he is so young he can improve a lot, he can learn a lot, his potential is massive."