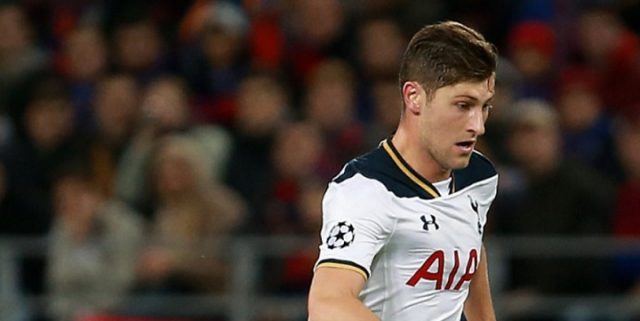 Tottenham Hotspur defender Ben Davies has sent a warning to Premier League leaders Chelsea by stating that the title race is not as yet over. Antonio Conte's men currently lead Spurs by seven points in the Premiership standings.
Spurs are currently on good form having won their last five matches and they will need to take advantage of any Chelsea slip ups should they wish to retain hope of a title win.
Davies said, "There's always a chance of catching Chelsea, Three points is always our aim in every game we play. The manager tells us the same – to pick up three points and move on to the next game."
Chelsea still have to play the likes of Manchester United and Everton during the remaining games of the Premiership and Spurs will certainly hope that they drop points during these games.
While the North London club do have a chance of Premiership glory, their London rivals Chelsea will remain firm favorites.