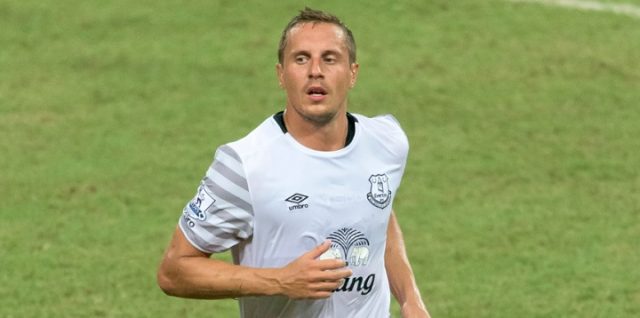 According to Everton captain Phil Jagielka, his team needs to learn from their draw against Manchester United on Tuesday.
The Toffee's were seemingly headed for victory after the captain himself scored his first goal since May 2015 to hand them a 1-0 lead during the first half.
However United were handed a penalty as Ashley Williams was sent off during the stoppage time for handling a goal bound effort. Zlatan Ibrahimovic converted the resulting penalty in what was virtually the last kick of the game.
Jagielka said, "We knew we'd need to soak up some ourselves but unfortunately we weren't able to keep hold of the ball and see the game out and we could have controlled the game and kept the ball a bit better towards the end."
Had Everton pulled off a win, it would have been their first at Old Trafford since their 1-0 victory in 2014.