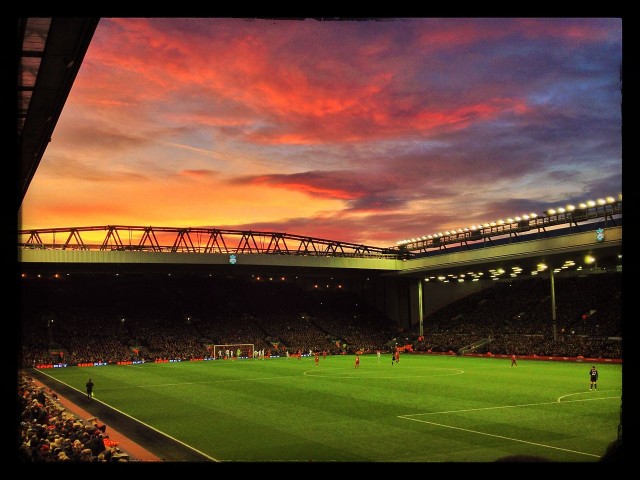 Liverpool suffered a disappointing draw at home against Bournemouth on Wednesday, but, for now, they were able to maintain their spot in third place in the standings.
Three of the biggest clubs in England are hot on Liverpool's tail in the battle for the top 4. Manchester City, Manchester United, and Arsenal are all within striking distance of Liverpool, as they have more league games remaining than the Reds do.
The Reds still have much work ahead of them if they plan on finishing the season in the top 4 (which would qualify them for a spot in next year's edition of UEFA Champions League), but it is an achievable task.
What makes Liverpool's quest for Champions League more difficult is that one of their star players, Sadio Mane, suffered a knee injury that could cause him to miss the remainder of the season. Mane had been the team's leading goal scorer with 13 goals in EPL matches, and is also tied for third on the team in assists with 5.
However, the good news for Liverpool is that they have a very favorable schedule for the remainder of the season. They have no games remaining against any other teams in the top 7, and 5 of their final 7 games are against teams in the bottom half of the table.
The caveat to this "easy" schedule is that Liverpool has been prone to slip up against teams outside of the top 7, especially away from home. The Reds have lost league games to the likes of Leicester, Hull, Swansea, Bournemouth and Burnley this season. So, all five of their losses in league games have come to teams ranked 10th or worse in the table.
The injury to Mane will make things difficult for Liverpool, but considering that the teams behind them all face difficult fixtures for the remainder of the season, it seems like Liverpool will have at least some margin for error in their final 7 matches.
Even without Mane, Liverpool has too much talent to continue to struggle against teams outside of the top 7, especially considering how important these final 7 games are. I think the Reds will break their slump against the bottom half of the table in these final weeks of the season and I think they will finish in 4th place, clinching a spot in the Champions League.