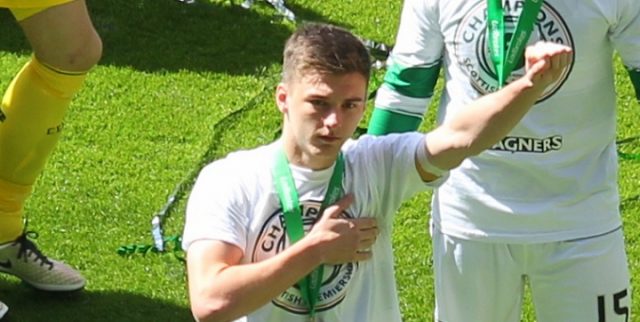 According to reports, Manchester United are interested in luring Celtic defender Kieran Tierney, which would suggest that Luke Shaw may be offloaded during the summer.
Tierney is highly rated and is reportedly viewed as a candidate to occupy the Red Devils left back position. The Scottish Champions have reportedly valued the youngster at £10 million.
There is no doubt that United are capable of forking out higher sums of cash if they wish to convince the Bhoys to part ways with their talented defender.
Tierney has already made three appearances for the Scottish national team and has also reportedly attracted the interest of Premier League giants Manchester City, Arsenal and Chelsea.
He is however said to be keen on moving to the Red Devils who are believed to have done extensive research on the 19 year old. He will also be keen to experience Premier League football and challenge himself.