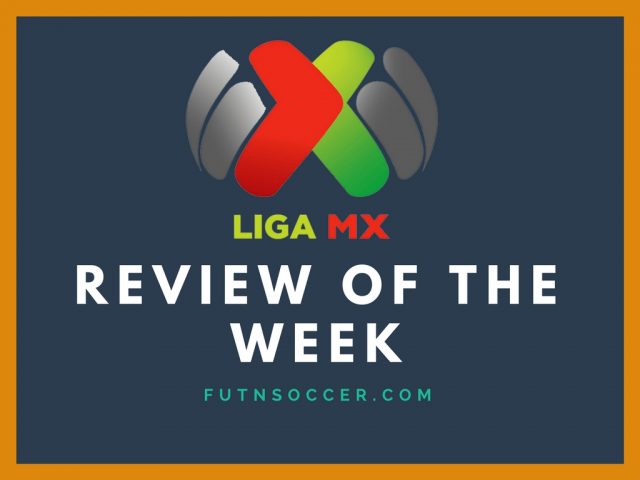 Jornada 12 is in the books, but we are hardly any closer to determining the playoff field.  Necaxa, in 17th place, is a mere six points out of a liguilla spot right now, showing just how much season left there is to play for.  The jornada started hot, with a few fantastic games, but cooled off on Saturday night and into Sunday, where we saw a lot of low scoring grinds and wasted opportunities.
The Goal.  It's not too often that a single goal in a regular season match can be the story of the week, but if you haven't seen Aviles Hurtado's incredible strike yet, then take a look for yourself.
Atlas and Xolos Evenly Matched.  The Hurtado golazo wasn't the only event that took place on Saturday at Estadio Jalisco; believe it or not there was an entire game that took place, too.  It's not very often that you get to see a game with six goals, three lead changes, and a last minute penalty to determine who's taking home the points.  Atlas charged out to a lead thanks to a nifty finish from Gustavo Alustiza, but this was quickly nullified by the aforementioned wonder goal.  Tijuana then took the lead, then squandered it, then took the lead, then squandered it again, leaving the score tied at 3-3.  In the final minutes, Alustiza stepped up to the spot for the home side with a chance to secure a massive win, but instead sent a miserable excuse for a shot straight towards Manuel Lajud, who made the save with no effort.
Santos Finally Win.  Santos have been considered a strong team all tournament long, and are the only team with just a single loss in 2017.  But, until this weekend, Santos hadn't won a match since all the way back in jornada 4.  The team has developed a habit of drawing at every possible opportunity, but Laguna fans can rejoice, because that streak has finally been broken.  Hurtado's goal might have stole the show, but the Djaniny effort that handed Santos the 1-0 victory on Sunday night can't be overlooked.
Veracruz Close the Gap at the Bottom.  Make no mistake, despite being banished to an empty stadium, Veracruz are far from doomed to the Ascenso MX.  After an impressive 3-1 smacking of Cruz Azul on Friday night, Morelia managed a 0-0 draw at home against Chivas, leaving Los Tiburones just two points back of Morelia.  Veracruz took advantage of a pretty typical Cruz Azul performance on Friday night to secure the win; after saving a penalty and going up 1-0, La Maquina conceded thrice in the second half to assure that Veracruz walked away with the three points.  Next week Morelia go at Cruz Azul, while Veracruz travel to León.
Pumas Impress in Chiapas.  Now there's something you'd never have expected to hear before the season started.  As the clausura has played out, Chiapas have turned out to be a formidable opponent at home, rather than the punching bag of years past.  Pumas, however, really showed their authority with a dominating 3-0 victory over Los Jaguares.  Perhaps what is most impressive about the victory however, is that Nico Castillo, the man leading the universe in goals this season, didn't even suit up after picking up a knock for Chile over the international break.  This team stepped up without their star and delivered in a big way, and are now back on track to make yet another liguilla appearance.