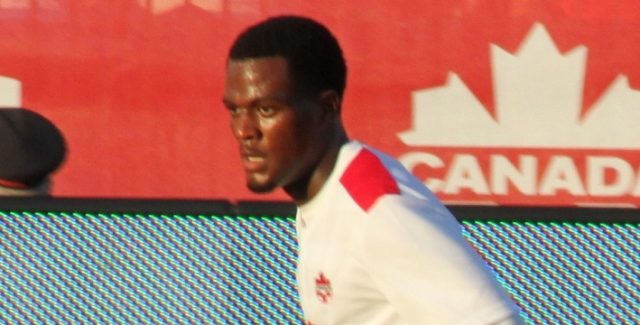 With Romelu Lukaku seemingly on his way out from Everton, the Toffees are beginning to search for some alternative options at striker. Wayne Rooney could reportedly be the short-term answer to this problem, but Everton are also scouting young strikers who they believe can help them for years to come.
One of the young players that Everton is looking at as a possible striker for the future would be 21 year old Canadian international and MLS star, Cyle Larin. Larin, who currently plays for Orlando City, would likely be available for a bargain price of around £2 million.
Larin is an extremely talented player who is still developing his skills. He has scored 34 goals in 61 MLS appearances in his career, and he is touted as one of the top young stars in the league.
Larin has also been linked to other top clubs including Celtic, Benfica and Sporting Lisbon, while Championship sides Nottingham Forest and Brighton are also reportedly interested.
There is a lot of interest in Larin, but his price tag is not very high. I think it would behoove Everton to make the low risk move of acquiring the Canadian striker.
If Larin reaches his potential, Everton could get a quality player at a very low price, and if he does not make the first team, they could likely sell him for a similar transfer fee two or three years down the line.