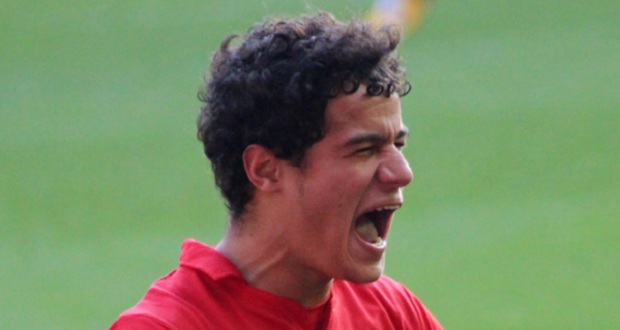 Liverpool star Philippe Coutinho cannot see his side falling below Everton ahead of the Merseyside derby.
Should Everton pull off a win, the Toffees will cut down the lead which the Reds hold over them to just three points. However, Coutinho maintained that he is not concerned about the improved form of Everton but only about his side's progress.
"I don't think about (Everton's form) or worry about that," he told reporters."We will be ready. The derby is a very special match for everyone, the fans and the players."
Liverpool have been unbeaten in Merseyside derbies since 2010. Ronald Koeman's men will however fancy their chances of a win this time around, especially given that they have collected 23 out of a possible 30 points since the start of the year.
Despite the good run of form this year of the Toffees, Liverpool will go into the game as favorites given that they have only lost one out of 14 matches which they have played this season at Anfield.