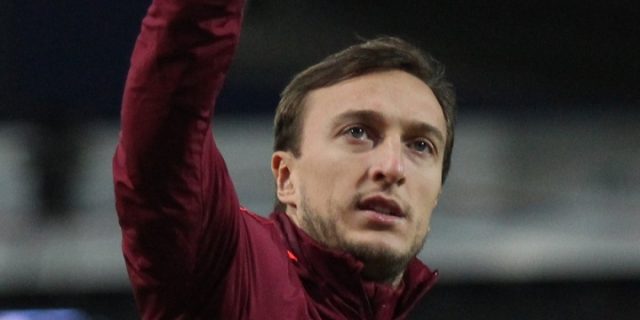 Despite West Ham captain Mark Noble being largely criticized for his below-par performances this season, Manuel Lanzini has hailed the importance of the 28-year-old by insisting that he is "truly loved" at the club.
Noble has a deep love for the East London club with whom he has spent his entire career. He made his first team debut in 2004 before being handed the captaincy in 2015.
However after displaying promising form which led to calls for him to be called up to the England squad last season, Noble has been below par this season for the Hammers with some fans calling him to be dropped from the squad.
"It's very good to play alongside Nobes," the 24 year old said to West Ham's official website, "It's always good to play alongside experienced players and particularly those who are truly loved at their clubs."
Since the departure of Dimitri Payet in January, Lanzini has become arguably West Ham's most influential player.