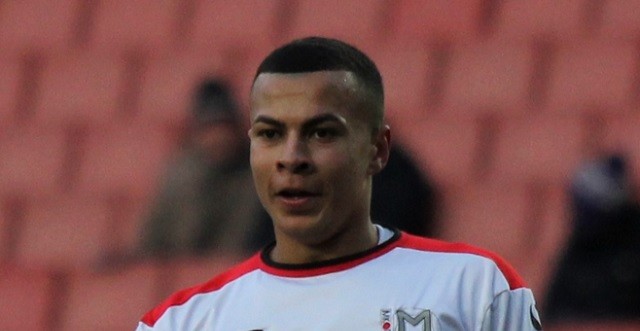 Tottenham star Dele Alli has set himself a target of scoring 20 goals this season in order to help keep his side close to Premier League leaders Chelsea.
The only two other midfielders to have achieved such a milestone in the Premier League are Frank Lampard and Manchester City's YayaToure, both of whom are regarded as being the finest midfielders of the modern era.
The remarkable thing is that Alli could achieve the target at the age of 20 and before he reaches the peak of his career.
The 20 year old said, "I set myself a target of 15 at the start of the season. I've got 17 now, 14 in the league, so definitely I am going to try to get to 20.
"I wanted to add goals into my game and the formation, the way we play at Tottenham this season has allowed me to be higher up the pitch and get goals and assists. Hopefully I can help the team and chip in with some more goals."