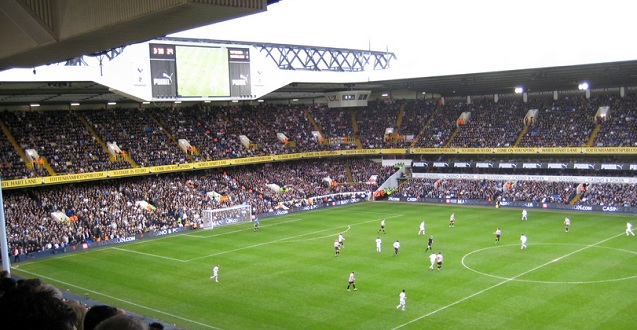 Tottenham Hotspur's club chairman Daniel Levy has admitted that the club could be playing their matches at White Hart Lane next season.
The North London club have a deadline of Friday to activate the option they have to play matches at Wembley after their request to play 27 games at the 90,000 capacity Stadium was approved.
Levy said that the club are still exploring whether their new stadium will be ready ahead of the 2018-19 season.  Should it not be available by then, the club will continue playing at White Heart Lane next season and then play at Wembley the following year before moving to their new stadium ahead of the 2019-20 season.
Levy said on the clubs official website, "We continue to focus on ensuring that the future of the club is protected at all times.
"Therefore, whilst everyone is eager to know if this is our last season at the Lane, we shall only make the decision to decommission our historic White Hart Lane when we have greater certainty on the delivery of the new stadium."