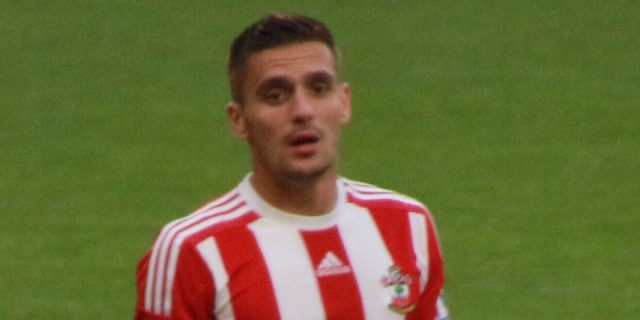 It's been quite the week for Southampton midfielder Dusan Tadic. It started with him leaving the Saints for international duty, then led to him hitting out at a 'lack of respect' from Claude Puel, and now it's come full circle to links to new clubs.
Two of those clubs that he's been linked to now, according to Tuttomercatoweb, are Juventus and Napoli. Juventus are running away with Serie A once again, while Napoli are doing their level best to finish in a respectable but not quite good enough second place.
Tadic is asking for more playing time, but crying and complaining to the home press is hardly the way to go about it. Furthermore, there is no guarantee that he'd play more at either of those clubs.
If rumors are to be believed, he'd stand a better chance with Napoli should some of their stars inevitably move. At Juventus, he'd just be bench fodder. And probably even more so than he is now.
Tadic really does look like he's heading out the door, but it's a shame to see. He's got a ton of potential, but something has just never clicked. It's probably either him or Puel, and Puel certainly doesn't deserve to be the man to get the ax.