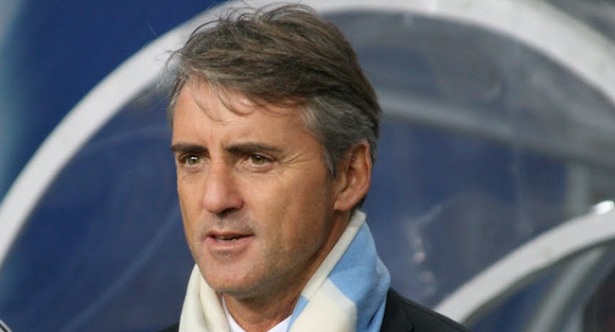 In an interesting interview given to the Daily Record, former Manchester City and Inter Milan boss Roberto Mancini has admitted that he would like to manage Celtic. But there was a caveat thrown in there.
The former Premier League winning boss (who could ever forget Sergio Aguero's winner?) said that "If Celtic were to build a team strong enough to regularly compete in the Champions League, I might decide to manage them one day." The Italian also said that Scottish fans "are the best in the world."
Mancini basically, then, wants to take the hard work that Brendan Rodgers is currently doing and then build on it further. Rodgers is doing his best right to turn Celtic into a big club that can compete in the Champions League, but it is a more than a small process.
Mancini is a proven manager, no doubt, but along with that is a lack of a need to build up a side. Rather, he can just come in and work with something already well-established. He's done it to Mark Hughes in the past, after all.
If Mancini had really wanted a challenge, he could have went to Rangers. At least someone would have recognized who he was beforehand!