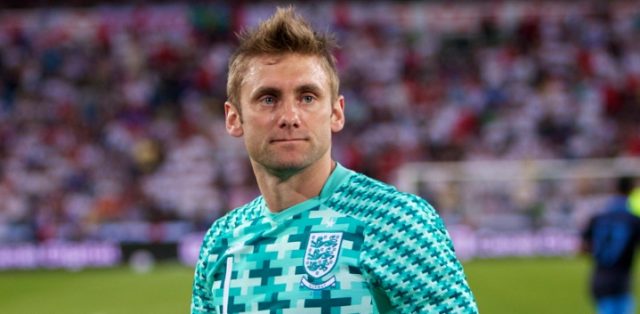 Leeds United goalkeeper Rob Green has urged his team-mates to pressurize the top two teams on the Championship standings after the Whites secured an impressive 2-0 win against Championship title candidates Brighton and Hove Albion last weekend.
The 37 year old admitted that the win was one of his team's best performances this season while also conceding that they were below par during recent outings.
The former England first choice goalkeeper said, "All you can do is ask the question. We know we've got a young side and still a lot to learn but a performance like Saturday's – if we can do that eight times on the bounce and win eight games then you're asking the question.
"In general two points a game gets you promotion and if we win every game then we'll have 93 points, which is one over. It's a big ask, it's a huge ask, but with the form we're in we're looking up rather than down. We're not looking over our shoulders at Fulham.
"We've got a game Saturday and then another one on Tuesday (away at Brentford). You never know, we could be a few points closer after those.
"You just want to ask the question and if Brighton go on a run now and get promoted, fair enough. We've done everything we can to force them into that."
Gary Monk's side will be eyeing a place in the Premier League next season. They are currently 8 points adrift of second placed Brighton, who occupy the second automatic promotion spot, however with eight games still remaining in the Championship season, there remains time to exert pressure.