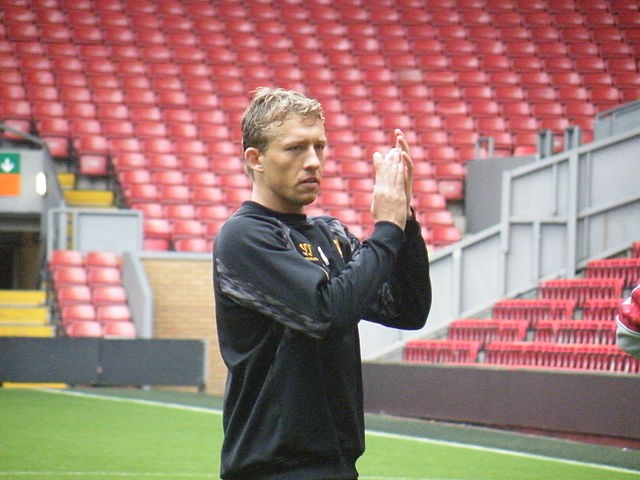 According to reports out of Turkey, Liverpool central midfielder turned occasional center back Lucas Leiva could finally be set for a move away from Anfield. Turkish website Skorer reports that Galatasaray are the side that have secured the Brazilian's services for a sum of €2.5m.
Lucas has been at the club longer than anyone on in the current squad, having played for the Reds for almost 10 years now. Lucas has been a very loyal player, and he's earned the respect of supporters all over the world after working his way from being very unpopular.
Under Jurgen Klopp, Lucas has toiled away on the bench for most matches but occasionally featuring out of position at center back. Lucas has given it his all and didn't want to leave, but it may be the right thing now.
No matter what, Lucas will be loved and respected at Anfield, and he deserves to make a call on his next move. Of course, people would love to see him stay, but he only has so much football left before he will inevitably have to call it a day. Might as well play while he can!