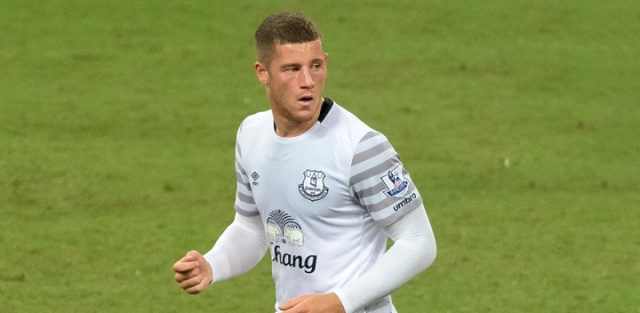 According to the Sun, Tottenham Hotspur are set to battle Arsenal during the summer for the signature of Ross Barkley.
The report added that many clubs have become interested in signing the England international especially as he has yet to renew his current contract with the Toffees. Whichever club wants to sign the 23-year-old will have to reportedly fork out £30 million.
Arsenal are likely attempt to sign the player should he be made available as they could see stars Alexis Sanchez as well as Mesut Ozil leave during the summer.
Barkley has been in fine form for his club this season bagging five goals as well as several assists. Tottenham will definitely be the more attractive option. He will fit in well with Mauricio Pochettino's setup and with Arsenal currently being a club in turmoil, moving there may not be the best idea at this point in time.