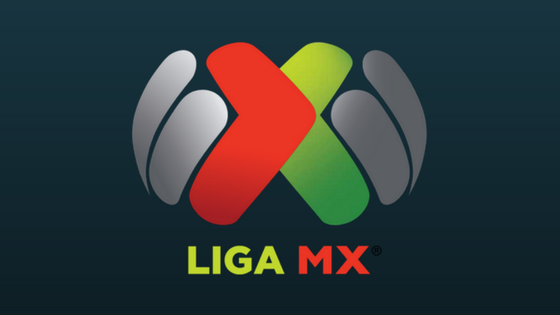 Mexican soccer is filled with strange occurrences that happen week in and week out. From unpleasant things like altercations between fans, soccer postponed from ref protests, young players debuting, to shocking results. This week 11 of the Liga MX Clausura 2017 was no different having some shocking results and offering a true experience of the essence of what the Liga MX is.
Among the interesting things that stood out was the fact that 11 players started in a Liga MX match for the first time this Clausura. Of course, some were due to injuries and suspensions, but many were because of tactical decisions. Maybe the postponed week 10 of the Liga MX Clausura 2017 gave managers around the league time to rethink strategies, formations and starting sides.
This occurrence initiated in the first game of the 'jornada' on March 17 at the Estadio Caliente. Miguel Herrera went with a 4-4-2 formation with players roaming around for the Xolos of Tijuana. 'Piojo' decided to start striker Henry Martin and 18-year-old defender Carlos Vargas for the first time this tournament. Jose Manuel de la Torre also made a tactical change to his lineup giving Jorge Villafana his first minutes of the tournament, leaving out, 18-year-old defender Gerardo Arteaga.
Next, at the Estadio Azul in the game between Cruz Azul and Tigres UANL, Paco Jemez also opted to make a tactical change in his lineup. Richard Ruiz started in place of Adrian Aldrete, who had been an undeniable starter up to this point. Ruiz did well in Jemez's starting 11, providing strong coverage defensively for 'la maquina'.
Among the most obscure players to make their first start this 'jornada' was Queretaro's, Luis Ricardo Esqueda. Jonathan Bornstein had been red-carded in Queretaro's last game against Monterrey, and Manager, Jaime Lozano opted for the 36-year-old veteran, Esqueda; these were the first minutes that Esqueda received this year.
Hernan Cristante, of course, had his hands tied with Rubens Sambueza being suspended indefinitely; this gave his countryman Rodrigo Gomez an opportunity to start in Cristante's starting 11. Moving on to the match between Necaxa and Chiapas, where both teams made some adjustments to their lineups. After six games coming off the bench, 23-year-old, Chilean striker, Nicolas Maturana received an opportunity to start for Necaxa.
For Chiapas, a pair of veterans who had featured in the Copa MX competition started in Sergio Bueno's starting 11 in this week 11. Christian Bermudez started after eight games off the bench, while Julio Nava featured in just his second game this tournament.
The game between Chivas of Guadalajara featured many familiar faces with one exception. Veracruz opted to give a youngster a chance in 23-year-old fullback, Miguel Angel Cancela, who played the full 90 minutes for his side. Finally, rounding off this occurrence in Mexico City at the 'clasico capitalino' where an odd lineup was expected for Club America with the absence of Pablo Aguilar and Paolo Goltz. Ricardo La Volpe decided to start 16-year-old, Diego Lainez. The youngster looked much more mature than what his age indicates playing in 57 minutes of the game and providing solid work in midfield.
The Liga MX is a league where everything is unpredictable, from the score lines to the tactical decisions that head coaches may make 11 weeks into the tournament. That is the essence that demonstrates the true beauty of what the Liga MX truly is.