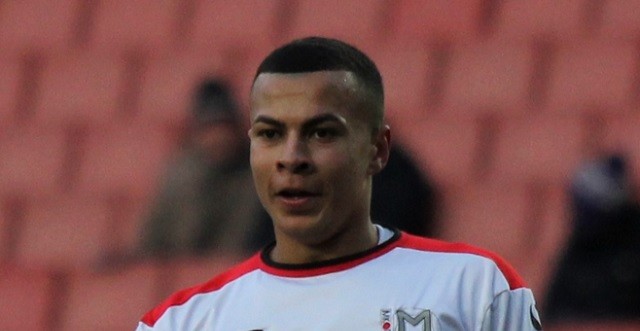 Dele Alli has revealed that while he felt "horrible" after receiving a red card in the Europa League against Gent, which contributed to his side's elimination from the tournament, he will not eliminate his aggression during games.
He said, "I have calmed down a bit, but it's important, I'm never going to take that out of my game. I'm never going to say sorry for wanting to win or trying as hard as I can."
After being sent off for a lunge on Brecht Dejaegere during first knockout Europa League clash against Gent, many called for the 20-year-old to reduce his aggression.
Since the Europa League mishap, Alli has been on sparkling form and has bagged goals in each of his side's matches since.
He now has 17 goals in all competitions this season for the North London club as well as 14 in the Premier League.