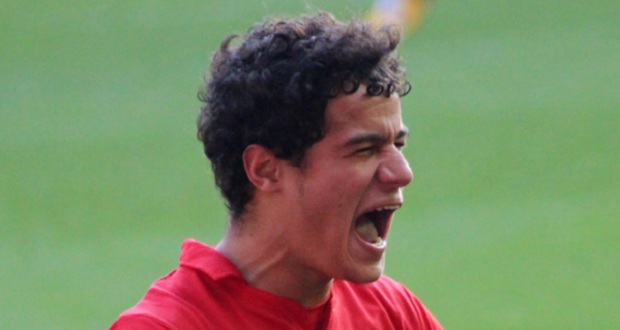 Liverpool manager Jurgen Klopp has made things very clear in regards to Philippe Coutinho's recent form. While accepting that he was good against Arsenal and so-so against Burnley, the manager has taken time to defend his young Brazilian playmaker.
Speaking at his press conference (via Daily Mail), Klopp had quite a lot to say about Coutinho. He said to the media that "two weeks ago we played Arsenal and he did really well. Yes, Burnley again was not the best game, but he misses in this moment – which is pretty normal after a long injury – this kind of consistency."
Any supporter of the club should already know that the injury has been the cause for most of the stop-go form in Coutinho's case. He was very good before the injury occurred, mind you, but he still does have a slight tendency to go missing.
But honestly, don't a lot of big players do that? They go missing for 60 minutes only for them to come up with some sort of magical goal. And that's what football is all about. Dimitar Berbatov used to do it all of the time. I'd say he had a successful time of it!