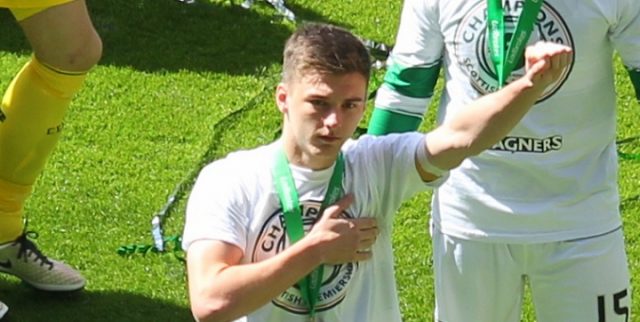 In what will no doubt leave his manager and Celtic fans alike smiling, left back Kieran Tierney has stated that he would switch to right full back if it meant retaining a place in the side. He cites former Celtic full back Danny McGrain as inspiration for the move.
The Scottish U19 international is just 19 years old, but he has already been linked with a number of sides in England's Premier League due to his calm and composed play on the left. But it looks like he wants to stay put for quite a while.
Speaking to the Daily Record, Tierney said he wouldn't "mind at all – I just need to start working on my right foot. You just need to run down the line, cut in and shoot. But at the moment if the guy shows you down the line I've not got much chance.
You think of players like Danny McGrain switching flanks – it can happen. It was the same with Adam Matthews who was at Celtic a few years ago." He then added that "I'd honestly play anywhere on the park."
That speaks volumes about this youngster, and it's a reason that Celtic are having such success at the moment. They will surely continue to grow and prosper as long as they carry an attitude like this along with them as they work toward closing out an incredible season.